About me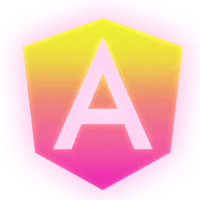 I'm an Angular Google Developer Expert and I'm a big advocate of this framework. I use it for my personal projects as well as my work and I contribute to its open-source ecosystem (see projects below).
I'm a huge music fan and a musician myself. Naturally I often combine my hobbies as music apps or tools. I believe Web is one of the most exciting areas to work in because of how feature rich and multimedia it is.
I have two children and my wife and I are Montessori enthusiasts.
Work experience
Tinkoff.ru
since April 2017
Tinkoff is the world's largest fully online bank. I worked on business clients dashboard products and later led a dedicated team to develop proprietary UI kit which ended up in open-source as Taiga UI. This is my current project.
Angular
TypeScript
HTML
CSS
Less
Orion Innovation
May 2014 — April 2017
One of the leading outsource contractor in Russia. I worked on telecommunication solutions, such as dashboards for cloud telephony, video conferencing web client and call center operator workspace.
Angular.js
JQuery
JavaScript
HTML
CSS
Intel
March 2011 — May 2013
A company that needs no introduction. I worked at EMEA Employee Communications department maintaining internal portal, designing communications, HTML emails and employee engagement projects such as Flash games and quizzes.
JavaScript
HTML
CSS
SQL
Design
Nizhny Novgorod State Technical University
2006 — 2012
Master's degree in Computer Science
Skills
| | |
| --- | --- |
| Angular | Google Developer Expert |
| TypeScript | Strong |
| JavaScript | Strong |
| CSS | Wizard |
| UI/UX | Good |
| Architecture | Good |
| Tech writing | Strong |
| English | Fluent |